East Helena District 9 New School
This photo essay will record the progress of construction of the new East Helena District 9 school on Dartman Field in East Helena, Montana. The new school as yet is unnamed.
The proposed school configurations would be: Head Start and all-day kindergarten classes at Eastgate; first and second grade at the new school; third through fifth grade at Radley; and sixth through eighth at East Valley Middle School.
The new school will have 20 classrooms, a gym and a computer lab will be built on Dartman Field, next to Radley school in East Helena. Montana.
Special thanks to Megan Mullaney of CWG Architects for sending us the rendering for the new school and granting PPJ "Cloud" permission to publish it in our online newspaper/magazine!
This Prickly Pear Junction "Cloud" photo essay will be updated weekly.
SCROLL DOWN TO SEE THE FULL PHOTO ESSAY ~ THESE PHOTOS WILL BE ENTERED FROM NEWEST TO OLDEST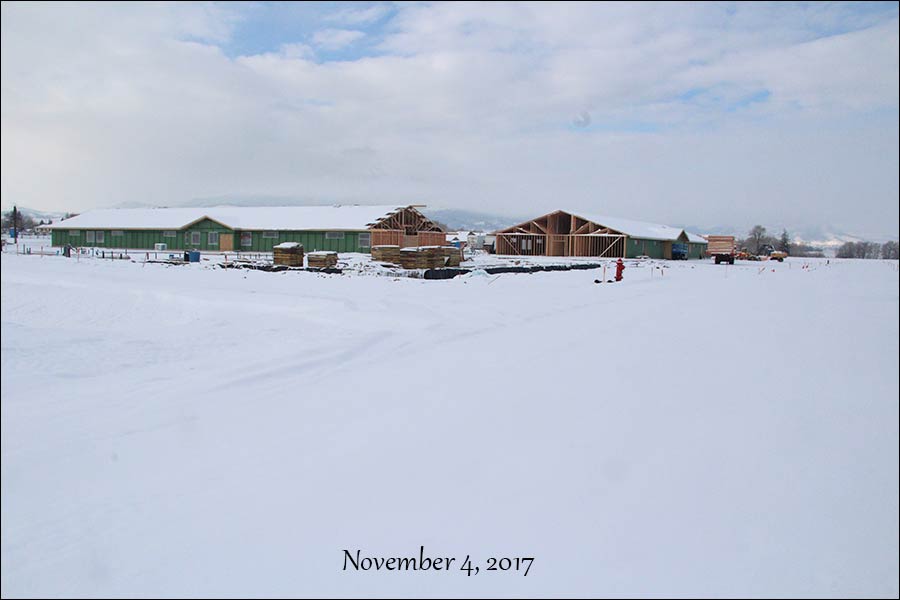 (click on thumbnails for full sized photos)