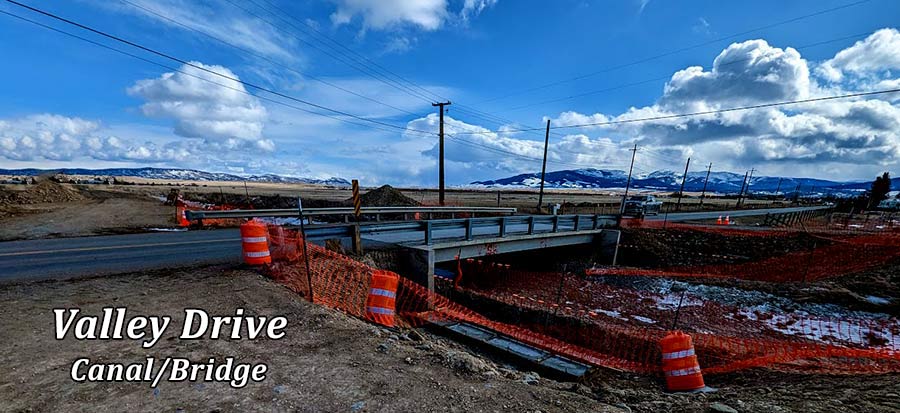 Valley Drive will be closed for bridge construction at the canal from Saturday, March 25th to Sunday, April 2nd. This will be a complete road closure. All traffic will need to use Wylie Drive or Lake Helena Drive for access across the canal.

This work is preliminary to the full reconstruction of Valley Drive/Montana Ave. which should begin sometime in the next couple of years. Exact dates are unknown but when complete Valley Drive traffic (as pictured below) will be greatly reduced.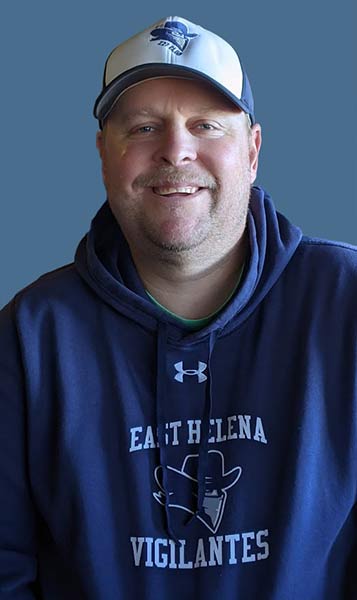 Interview with Kelly Harris, Mayor of East Helena.
17 January, 2023 
PPJ asked:
Okay, my first question is the same question I asked you in our first interview a year ago: What do you think is the biggest challenge for the city of East Helena in the immediate future? 
Mayor Kelly Harris:
First of all David, it's good to see you again after a year. Feels like it was yesterday. It's been a fast year. You know East Helena is actually experiencing an incredible amount of growth and with growth comes all kinds of things: more people, more need for infrastructure and we're just navigating our way through that growth right now and trying to find a way where we can both facilitate growth in a way that allows things to grow and succeed. But at the same time not put a big strain on our current residents. That's kind of the biggest pressure we're facing right now and it's an ongoing and evolutionary thing. 
It happens every day and as you know we have two developments going on right now by the high school. Those are actually in the process. We're also looking at several other possible developments: the moving of the rodeo grounds and possible habitat for humanity over there by the old ASARCO site as well as the what we call the east fields, having a huge development being looked at, which is over a section of land that's over 783 acres. So development of that would more than double the size of this town. When you look at those kinds of things you have to look at the infrastructure required to support them. 
The facilitating of the money for the roads, the water rights, there's just a lot of moving parts in growth. And East Helena is growing. As you know Montana is a popular place to be right now.
And East Helena is a popular place in Montana. So As we grow we have to be aware that we take care of our current residents and try not to put the burden on them too much and still be to grow and be successful. . 
And there's the Oakland Group that has Highland Meadows, a subdivision between the two schools, which is 340 homes. That construction is ongoing right now. There are others down the road further we are looking at. And when any of these developments happen, there's more traffic problems concerning ingress and egress, which is done by the DOT. 
Valley Drive/Montana Avenue will be updated at some point: the current plan is that the engineering is just about at 70 percent right now. We are working in conjunction with the county. The county is going to do Valley Drive north of Plant Road and we will complete from Plant Road to the cemetery (Lewis Street). Our portion also adds a third, turn lane into both schools. Right now we are going through a funding process and seeking some grants and funding for the roads.   
PPJ asked:
O.K. so, in general, what is your take on how your first year as mayor has gone? I mean, are you happy with the way things are going? 
Mayor Kelly Harris:
So, that's a big question. And yes, it's kind of broad-based but I got into this because I love East Helena. So let me start there: I have a deep-seated affection for the city of East Helena and its people that has only grown in my time in office. It has not decreased. 
You know, we get exposure to different things, some day-to-day things, like today we're dealing with some potholes. So today it's a pothole thing and you know, some days you come to work here and you get surprised by things like a broken sewer pipe or something like that. We have to deal with day to day things, and sometimes those things can feel like you're not getting ahead. But when I look back over the past year I think we have made great progress. I've gotten to know the few individuals that are employed here in the city and my respect for them as individuals and workers has steadily grown. They are Amazing servants to your community. And I suggest that anybody who's a resident of this town should come and get to know them. Whether it be your public workers, or your garbage man, or your police officer, or our city clerks that work in the office. These people really are what make the city spin and we are blessed to have them working here. We have great people. 
PPJ: thanks, I think that should be enough for one day! You've been great.
Mayor Kelly Harris:
Yeah, it's always good to talk with you!
Interview with Michael Sanders, Police Chief of East Helena.
17 January, 2023

PPJ started the conversation with a question:
You've been East Helena's Police Chief for a year now: How do you think it's going for you and the city of East Helena?
 Police Chief Michael Sanders answered:
Well my first three priorities when I started last year was rebuilding the trust and confidence with the citizens of East Helena and with law enforcement in the area.  And then number two was to professionalize the East Helena police department by getting the officers certified and trained in various skills needed to perform their duties at high levels. And then create an environment where officers want to come to work, have fun, and want to stay their whole careers. That I think is one of the issues that law enforcement faces and East Helena has definitely faced this routinely and consistently over the years where Officers would come in, work for a year or two, get trained, and then go somewhere else. 
Also, I just wanted to create an environment where citizens feel comfortable coming to the police department to file a report or just say "hi". I think in all three of these areas we've made significant advancements. I get out and talk to the community business owners quite a bit. They seem very positive and receptive to what's going on here. I also get out and talk to the citizens here in East Helena. Probably not as often as I would like to, but I know the officers get out and talk to the folks as well. And we are receiving a lot of positive feedback. 
Definitely from where we started last January to where we are in January 2023 things are very positive. The officers are very happy with how things are going here. They all plan on staying: a lot of them have mentioned that they're planning on spending their whole careers here. 
This department undoubtedly is going to grow tremendously over the next five to ten years. So there will be a lot of room for advancement and growth within This department is a great opportunity for the officers who started last year and got in on the ground level. 
So, as I tell them, they're the voice and face of the department and the future of the department, so treat it as such and take ownership of what you do and how you view the department going forward. I involve them in a lot of areas such as what uniforms do they want, the new rebuilding and rebranding, etc. We have new patches and now we're getting a new vehicle that's going to have all new emblems and other content on the side. Again, we want to just rebuild and rebrand the police department from what it has been in the past and move forward and grow from that point to become a bigger and better part of the community.
What I've seen and heard from the citizens of East Helena is very positive and the police department is highly supported. People really appreciate their own police department and want it to be the best, most professional department it can possibly be.  The big message is I don't want people to have that view of "us against the police". I want citizens in the community of East Helena to look at the police department in a positive way and know that we're all part of this community. We all have the same goals. We all have the same dreams. We want to make it a better, safer place to live and work and raise families. I think if we all move forward with that belief and work as a team we can get there.
PPJ ended the meeting with: 
I appreciate your time very much and good luck in the coming year. Our little town is growing rapidly and it's good to see you here. Thank you.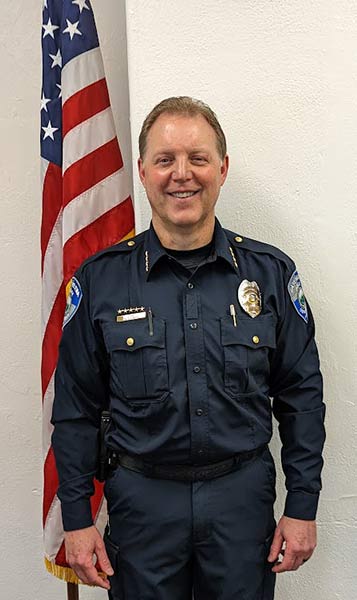 Police Chief Michael Sanders
Are you looking for ways you, your friends, and family can help make East Helena a better place to live? Read this PDF by Prickly Pear Junction guest contributor Kelli Brewer for some great ideas!
CLICK HERE!
Click on this image for great ideas to help in East Helena!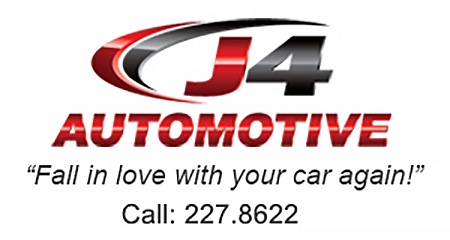 PPJ's favorite auto repair shop, J4 AUTOMOTIVE, is updating the front office/waiting room!
• The top photo shows the current state of construction.
• The middle photo shows J4 before construction began.
• The bottom photo shows an artist's rendering of the finished building.
• Completion of the project is anticipated for early April, 2023.
 Photos 1 and 2: Remediation and restoration of an 80-acre parcel along Prickly Pear Creek (east of Wylie Drive) was recently completed to enhance migratory bird habitat and pave the way for opening the Greenway Trail.
 Photos 3 and 4: The removal of the temporary bypass channel used to relocate Prickly Pear Creek was substantially completed in 2022 as part of the last remaining cleanup measures at the Site.
Photos 5, 6, & 7: The removal and shipment of unfumed slag from the 16-million-ton slag pile for recycling in South Korea continued in 2022 and will be followed by grading and capping of the slag pile as part of final corrective measures to address groundwater contamination. 
Photo (map) 8: The sale of more than 900 acres of former ASARCO lands is now in the planning stages, and is expected to culminate with the transfer of at least 880 acres in 2023. 
The Lewis & Clark Library Bookmobile will be hosting a Tiny Mobile Art Gallery during April 2023. The gallery will be available for viewing at all Bookmobile stops during regularly scheduled open hours. To view the Bookmobile schedule visit, 
www.lclibrary.org/188/bookmobile
.
To enter art for the gallery please submit a 3 x 3 piece of art to the Bookmobile at any scheduled stop by March 31st with your name, a short description of the piece, and contact information. Be sure to include whether you would like your art returned to you after the show. Not all submitted art will be entered into the Tiny Mobile Art Gallery, entries are at the discretion of Library staff. If you have any questions please email the Bookmobile staff at 
bookmobile@lclibrary.org
.

16 East Main Street, East Helena
10 am to 6 pm Monday – Wednesday
10 am to 5 pm Thursday – Friday
10 am to 1 pm Saturday
Closed Sunday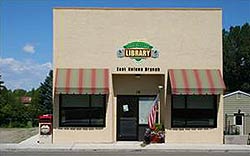 (Click on these images to view full-size.)
EAST HELENA BRANCH LIBRARY (use scroll bar)
~ March Happenings ~
For Children: NO Storytime in March. Will resume in April on Wednesdays at 10:30am. Enjoy a picture book or two with a like-themed activity to make and take home. All ages are welcome. Activities are for pre-school ages with adult assistance.
Read Across America Day Scavenger Hunt takes place February 26-March 6 for all ages of youth. Youth winner of drawing will be contacted March 7th. Prize to be determined.
Teens (6th-12th grades): TeenTime on the 1st and 3rd Thursday after school until 5:00pm. March 2nd (will hand out YA books for Read Across America Day) and 16th (St. Patrick's Day craft/project). Snacks are provided.
Book to Movie Group Movie Alex Rider: Stormbreaker will be shown at 11AM on Saturday, March 11th.
Teens (13-19): The Democracy Project. A civic project designed and implemented by a group of teens who have a passion to help their communities and to boost their resumes for employment or education beyond high school. After school for an hour March 9th, 14th, 21st and 23rd. Snacks are provided.
Adults: Read Across America Day Scavenger Hunt takes place February 26-March 6 for adults. Adult winner of drawing will be contacted March 7th. Prize to be determined.
Movie screening for Adults, Where the Crawdads Sing, will be shown at 3PM on Friday, March 17th.
Reading Circle Book Group meets every last Friday of the month at 3:00pm. For March, the meeting is the 31st. The title this month is Birds Art Life: A Year of Observation by Kyo Maclear. A limited supply of books are available to share among the group.
All Ages: Harry Potter Movie Marathon Saturday March 4th, 10am-1pm, the final movie of the series will be shown. Drawing for the Harry Potter book series will take place after the movie is done.
Wizard Wednesdays is a new program starting March 15th from 4pm-6pm, and will recur the third Wednesday of every month in 2023 in East Helena. Patrons may bring in their tablets or phones for one-on-one assistance with online library services, including downloading e-books and audiobooks and managing family library accounts. (Disclaimer: We cannot help with non-library apps, hardware issues, or lost passwords / locked devices.)
Board Game Saturday on March 18th from 10am-1pm. The library has board games to choose from or bring your own. We'll provide a hot drink while participants enjoy playing board games with other patrons.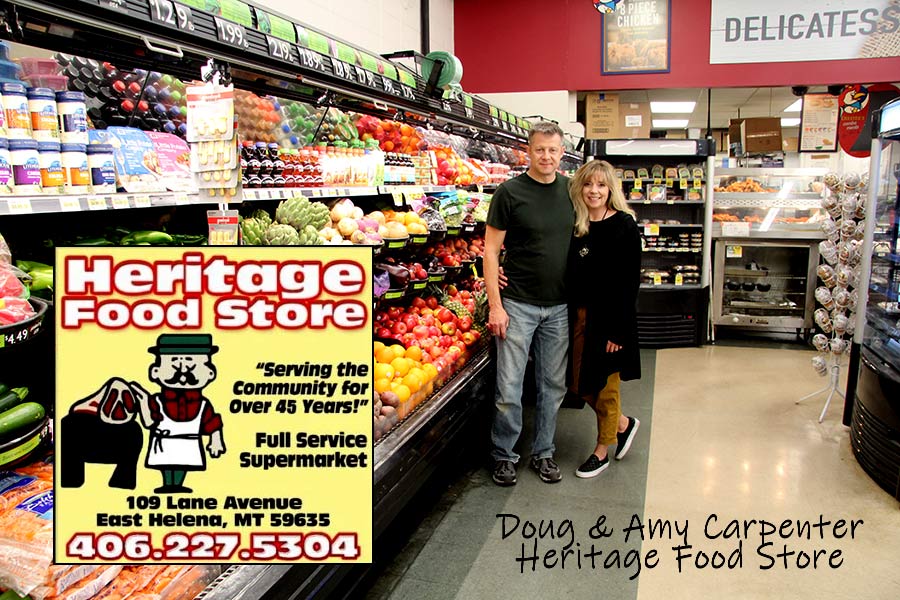 I posted this a couple of years ago. Recently a few people have asked that I pull it from the Archives Page and re-post:

WHEN PRICKLY PEAR JUNCTION BECAME EAST HELENA
East Helena, once called Prickly Pear Junction, came into being as a stagecoach station. The stagecoach route between Helena and Martinsdale passed through Prickly Pear Junction. The original station was built a few years before East Helena was founded. The Prickly Pear House, stagecoach station, and hotel were located on the Northeast corner of Main and Montana Streets. It was operated as a "Way Station" to provide customers with food and lodging and as a changing place for drivers and horses on the stagecoach route during the 1870s and early 1880s. The stagecoach barn was located at what is today 408 East Main Street.
The origins of East Helena can be traced back to the mid-1860s as pioneers were heading west through the Helena Valley. East Helena's current business district was frequently used as a camping area for freight wagons. 
The townsite of East Helena was filed in the office of the Lewis and Clark County Clerk and Recorder's office on September 29, 1888.
The City of East Helena, Montana was incorporated on August 7, 1927.
If truth be told, I rather wish we were still called Prickly Pear Junction.

(Click on these covers to view full-size)
These are actual covers of Prickly Pear Junction printed editions from 2010. Becky Buckmaster and Jolene Giarde produced 8-page, beautiful publications every month for many years and only stopped in 2011 when costs of printing became prohibitive. I was building the official website for the City of East Helena at the time so it was logical that I take over and create a digital version of Prickly Pear Junction. Advantages of digital over print are numerous.
Prickly Pear Junction "Cloud"
Our History
Quote from the book Prickly Pear Junction ~ East Helena's Heritage
"Prickly Pear Junction: A Mini-newspaper which began publication in 1992 and continued until 1999. It was sponsored by the East Helena Improvement Association and Sharon McDowell-Foster produced the publication. The name of the paper was taken from both the original name of the City of East Helena and a publication which came into being during the Centennial in 1988."
Sometime later, Becky Buckmaster and Jolene Giarde created an 8-page print version of PPJ and continued to produce it until 2010. By that year print media was losing favor to digital forms. In 2011 they announced they would be giving up the print version of PPJ. I believed PPJ should continue but only as a digital publication. I approached then-superintendent Ron Whitmoyer, and then-mayor Anthony Strainer, along with Becky and Jolene, and proposed turning Prickly Pear Junction into a digital publication. They agreed, gave me full ownership at no cost, and I have been producing Prickly Pear Junction online ever since.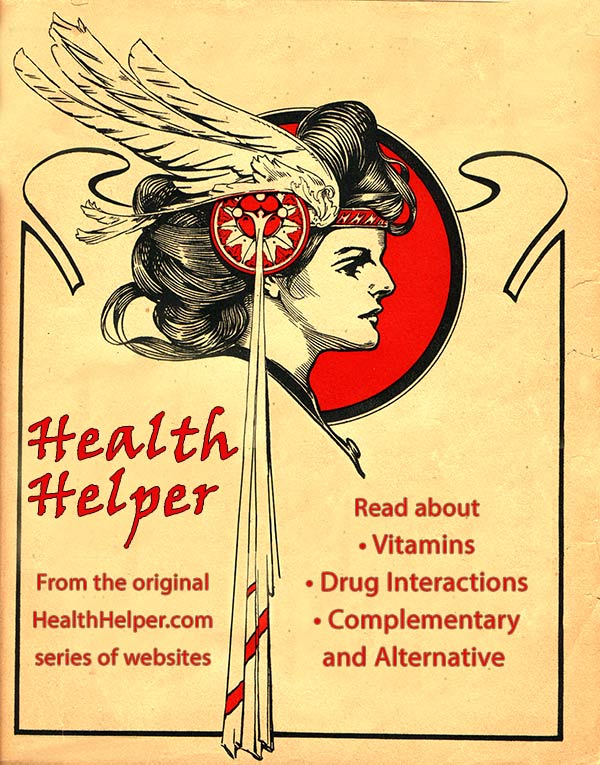 From the History of HealthHelper.com
In 2000 I developed an 800-page website for HealthHelper.com. The site extensively covered Complementary and Alternative Medicine, Drug Interactions, Vitamins, and much more. When the tech bubble burst in 2001, these websites were discontinued and taken offline. I still have much of the digital content and rights to use it. There are several hundred pages available and it makes fairly interesting reading.
DISCLAIMER: THIS WEBSITE DOES NOT PROVIDE MEDICAL ADVICE:
informational purposes only.


View 8 more Panos: Click Here
Saint Chales Hall, Carroll College, Helena, Montana ~ September 8, 2002
All photos and panoramas by david george hill.


Contact Prickly Pear Junction
Your email address will NEVER be posted publicly.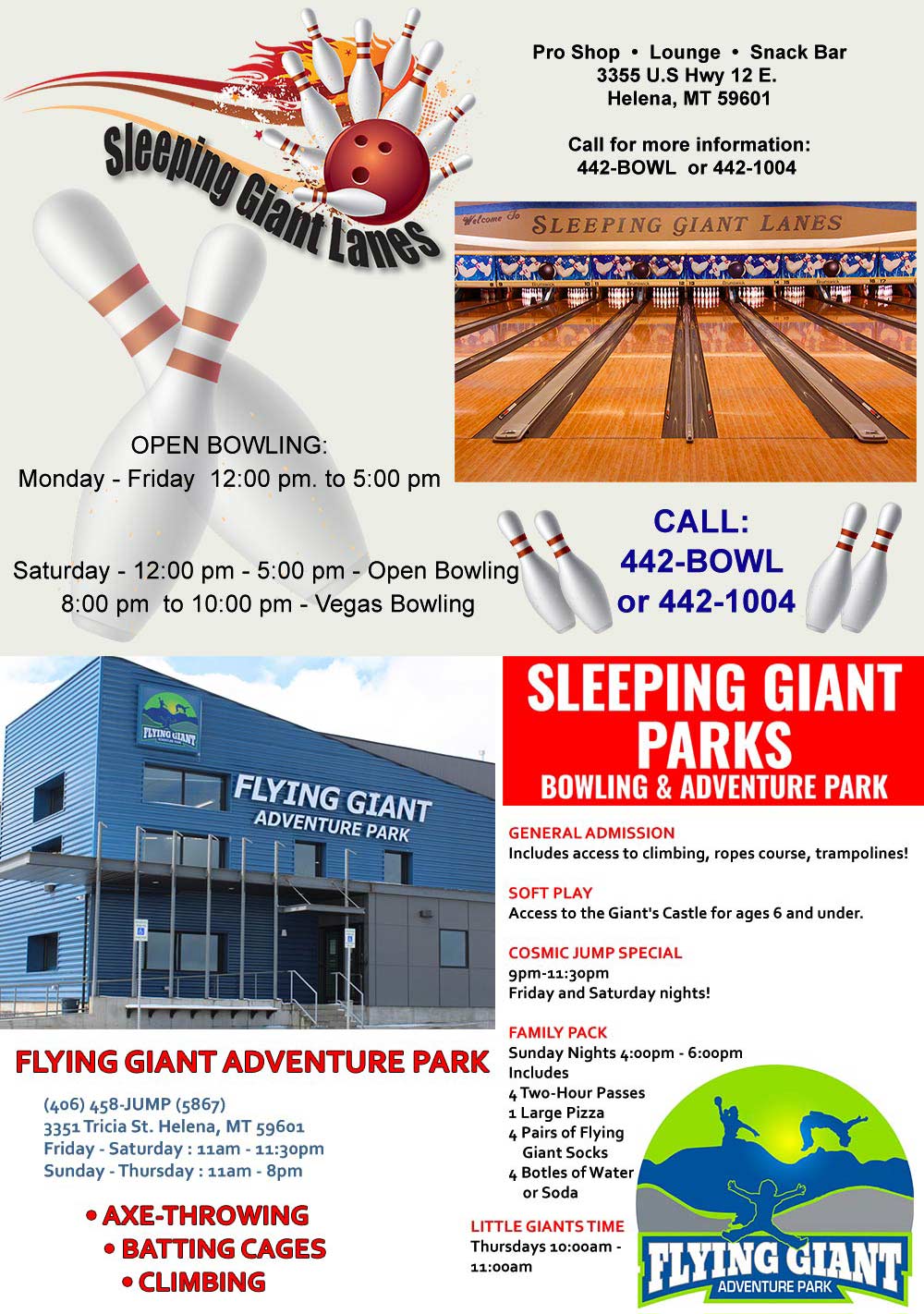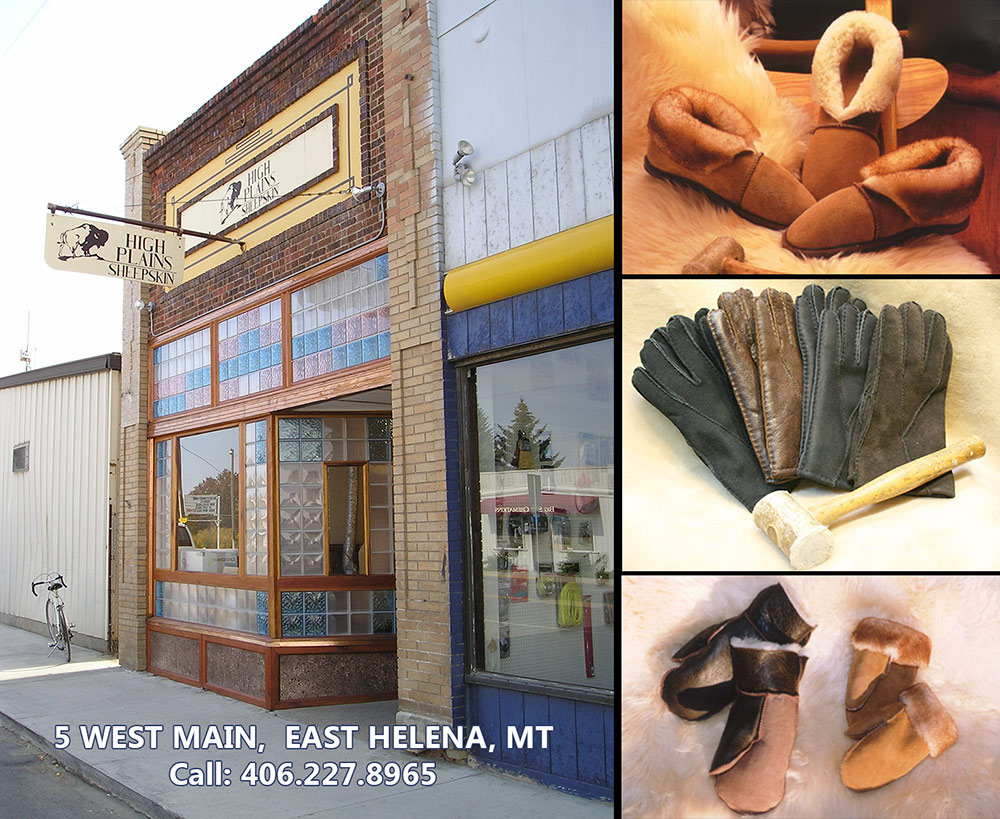 HIGH PLAINS SHEEPSKIN 2020
         In 1993, Gary Thomas bought a building on Main Street in downtown East Helena, Montana for a practical reason: it was the closest commercial space to his house that he could afford. His plan was to change the nature of his business from retail to mail-order and do away with most of his products to concentrate on making sheepskin slippers. It turned out to be a great decision because of something he didn't initially expect – East Helena is a truly great place to run and operate a business. It's a small town that should brag about itself more often than it does. Downtown may only be a couple of blocks long, but it has filled up with incredible business owners who are all in it for the long haul. It's a quiet place in good country.
            There are several reasons for why East Helena works out so well for an independent business. The commercial real estate is reasonably priced yet still easily accessible to the nearby population of the Helena area. Bank access, postal service and City Hall are a few things that are just down the street. The primary element that makes East Helena such a great location is its abundance of amazing neighbors – both in the business community and residents of the town. One of those neighbors that we would like to single out is our incredible local Post Office. We are a mail-order business, and we ship out over 2,000 packages each year. The East Helena Post Office is a local partner that we could hardly do without. Everyone on staff really goes out of their way to streamline the process and get our goods into the postal stream as effortlessly as possible. We owe those folks a tremendous amount of gratitude.
Our Founding
         High Plains Sheepskin was started in the cold and windy basins of southern Wyoming (hence the name "High Plains") in 1975. Gary's first shop was in Laramie, WY. After nine years, he moved to Last Chance Gulch in Helena, MT. Then, in 1993, Gary moved one final time to our current location at 5 West Main Street (formally known as Prickly Pear Junction) in East Helena, MT. We are right across the street from Dave and Annie's restaurant, Main Street Easts (best breakfast around!), and next door to Stacks Clothing CO. & Antiques. This is our factory, warehouse, shipping center and retail outlet all rolled into one.
         Prior to starting High Plains, Gary had several years of experience in the tanning and industrial sheepskin industry. In the tannery, he worked as a sheepskin finisher and grader. As an apprentice under an old school Czech craftsman, Gary made sheepskin paint rollers, industrial applicators, and saddle pads. His passion for doing what he loved led him to work for himself, building High Plains Sheepskin from the ground up. Gary employed many ambition and talented people throughout the years who helped him build and sell his slippers, mittens, and hats. Spencer Haire was his final trusted employee and worked alongside him until Gary made his last pair of slippers. Gary Thomas tragically passed away in August of 2019 leaving Spencer and his wife Casey Sasek to purchase High Plains and continue providing his beloved sheepskin slippers to tens of thousands of customers around the country. They make a good team. Spencer manages the shop and makes all of the products while Casey's background in banking allows her to handle the books and marketing. In 2020, they welcomed their first son, Jackson, to the wonderful world of sheepskin slippers.
         The new management of High Plains has also hired their first employee, Trevor Held, who is an East Helena native and part of the first graduating class of East Helena High School. Go Vigilantes!
         High Plains Sheepskin has always been a small business. We work all year to make thousands of slippers, mittens, and other products that we then ship to all 50 states, Canada and overseas. We enjoy what we do and love being a part of East Helena's small but growing community. 

(Click this image to see full size)
Now Open!
PureView East Helena Clinic opened on May 20, 2019 and provides East Helena residents easier access to medical, dental and behavioral health services. The Clinic is a partnership between PureView Health Center, Intermountain and East Helena Public Schools and is located on the grounds of Prickley Pear Elementary School at 250 Academic Street.
The PureView Pharmacy will make daily deliveries to the East Helena Clinic, meaning less travel time for you and your family.  
All forms of insurance are accepted and a sliding fee scale is available for those who qualify.
The Clinic is open Monday-Friday,
9:00 AM – 6:00 PM.
For quality, affordable care in East Helena, look no further than the PureView East Helena Clinic.

For appointments: 
Call 406.457.8880 or 406.457.0000.
We look forward to serving you.
You can pick up your medication at the PureView East Helena Clinic or have it delivered to your door.  Delivery service is free within a 20 mile radius of PureView Health Center located at 1930 9th Avenue in Helena.  This service covers the entire city of East Helena!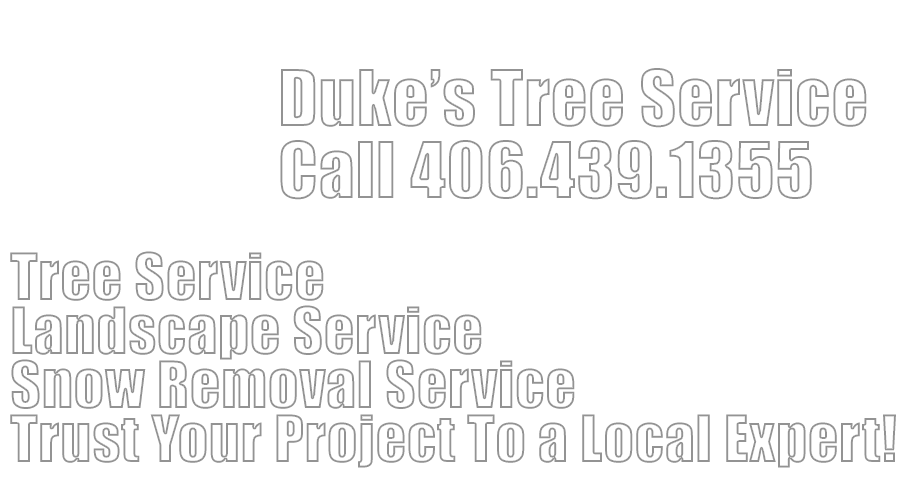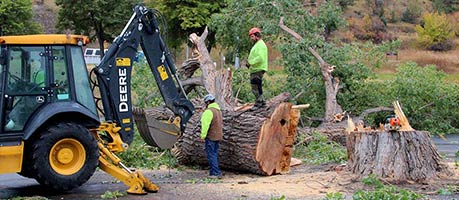 CLICK HERE to see Duke's crew in action!
Kit and Vi Johnson started J4 Automotive over 22 years ago in 1994 with an SBA loan, some help from family members and a lot of prayers. Fast forward to today and we find the shop doing close to 1 million dollars in gross sales and still family owned and operated. The second generation of Johnson's are now working in the business, with Kit and Vi's daughter Nikita and her husband Chris carrying on the strong tradition of outstanding automotive repair and service and giving back to our community. The third generation of Johnson's (the grand kids shown sitting with Viola) are growing up in the shop just like their mothers did and will most likely continue the family tradition well into the future.
J4 Automotive's mission statement stresses community service, which they do a lot of. The yellow veterans ribbons, the kids activity tent in the Christmas stroll, sponsor of the spring school clean-up, the Halloween movie in the park and Frite-night are but some of the events Kit and Vi and the J4 Crew organize and participate in. Their experienced staff of seven, including three Master Mechanics, fix all makes and models of vehicles and are the recipient of many awards. The National Technician of the Year, and the Helena Chamber of Commerce Small Business of the Year are just a few examples of their commitment to excellence.
J4 Automotive is a Better Business Bureau A+ rated member, AAA Top Shop and NAPA AutoCare center that enjoys a 5 star Google and Yelp rating. Give them a call next time you need advice or maintenance and repair on your vehicle and use their convenient pick-up service while you work! 227-8622 or make an appointment on line at j4 Automotive.com.
Our helpful service advisors, Kit Johnson, Chris Pratt and Ryan Pellerini will take care of you and your auto needs!