ST. PETER'S HEALTH NEWS
St. Peter's Health has teamed up with the American Lung Association to bring a new evidence-based tobacco cessation program to the Helena area. Tobacco use remains the single largest preventable cause of death and disease in the United States, and according to the Centers for Disease Control and Prevention estimated health care costs related to tobacco use total around $440 million each year in Montana alone. The goal of the 7-week program, which is ranked as the most effective cessation program in the country, is to help smokers, smoke-less tobacco users and e-cigarette users quit for good.
The "Thin Blue Line" American Flag is a symbol of respect and support for all police officers and police departments. Prickly Pear Junction is fully aware that currently in many parts of the United States police are being terribly disrespected and even physically attacked.
Not in East Helena!
We are permanently displaying this symbol as a way of saying to the East Helena Police Department that we stand behind and beside you 100%.
Thank you Police Chief William Harrington and your entire team!
MONTANA AVENUE / VALLEY DRIVE
Highland Meadows Subdivision

January 26, 2020

The East Helena City Commission gave its preliminary approval for the Highland Meadows subdivision which will be located along Valley Drive between Prickly Pear Elementary School and the new East Helena High School (currently under construction). The 99.7-acre subdivision will contain 315 single-family-home lots ranging in size from 7,500 to 9,000 square feet.
The project developer is Highland Meadows LLC, a subsidiary of Billings-based Oakland & Company.
The project will be developed in seven phases, with one phase completed each year but may vary based on demand. The company hopes demand will be high with home prices in the range of $200,000 to $300,000. The developer also has plans for a homeowners association with its own covenants.
Nobody spoke against the subdivision at a city commission meeting and preliminary approval was granted. However, many questions and suggestions were directed toward the developer as the project moves toward final approval. Many of the questions centered on how snow will be plowed on the narrow boulevards and how open space will be used.
Several East Helenans suggested that a playground for children would be beneficial and the council agreed and modified the conditions to state that playground space should be constructed.
One concern is having the two major entries to the subdivision off Valley Drive and the subdivision is expected to increase the trips per day on Valley Drive by 3,021 once the project is complete. To help with the increased traffic, the developer agreed to pay the full amount of approximately $303,000 to improve the standard of Valley Drive during the first phase.
The subdivision is slated to be built on Dartman Field, which has been remediated to reduce lead contamination in the soil to an acceptable level. The final report from the Environmental Protection Agency is expected to be delivered in the next few weeks.
The developer hopes to begin the project's first phase in 2020 with full completion by 2026.
LAND DEVELOPMENT PROJECTS
• Prickly Pear Elementary School/East Helena Clinic
• East Helena High School
• Highland Meadows Subdivision – 320 Homes
• Vigilante Subdivision – 74 Homes
• Red Fox Meadows Subdivision – 110 homes and 122 duplex condo units 
FUTURE TRAFFIC PROJECTION
(Average Daily Traffic / Vehicles Per Day)
• Corridor ADTs vary from 4,300 – 5,100 vpd (vehicles per day)
• Projected growth of 65 – 80%
• 13,000 – 18,000 vpd on US 12
CLICK ON THIS MAP TO VIEW FULL SIZE!
IMPORTANT NOTES:
East Helena City Council Meetings
January 26, 2020

The City of East Helena conducts Council meetings on the first and third Tuesdays of every month at City Hall, 306 E. Main Street, in Council Chambers (room 110) at 7 p.m. Everyone is encouraged to attend. Click the blue button below to view Agendas for upcoming meetings and Minutes from past meetings. Minutes history goes back to 2014.
If you have a specific issue you would like to address at a City Council Meeting, please click the red Request Form button below and print the request form, then submit it to City Hall. Thank you.
For Public Notices, Public Meeting Notices, upcoming ordinance updates, and additional City Business please visit East Helena Public Notices page.
If you live in a home that was built before 1960, there is a good chance that your pipes contain lead either in the solder or the pipes themselves.  It was common practice to use lead in water pipes, as lead was more durable and easier to work with. There was a Lead Industry Association (LIA) that promoted the use of lead in pipes during the 1930's, 40's and even up to and through the 1960's.  
Plumbers, contractors and developers were a group that the LIA targeted—often times saying that lead was the better choice than wood and concrete and that no harmful effects were associated with having drinking water flow through lead pipes. 
This went against many doctors, health professionals and public health advocates findings.  As early as 1859, articles were written on the topic of potential toxicity of lead in water that passes through lead pipes.  Reports of lead poisoning were documented as early as the late 1800's and early 1900's due to drinking water contaminated with lead.   So with more and more evidence that showed a link between lead poisoning and lead pipes, why didn't anything change?
The cost of replacing plumbing has proven to be very expensive to most homeowners.  To replace the pipes in an average 2 bathroom home the cost could be anywhere from $7,500.00 to $15,000.00, depending upon the scope of the project.  Using PEX (polyethylene) pipes can reduce the cost vs replacing with copper pipes. Homeowners, who can't afford this upgrade, at this time, can do some of the following to reduce their family's exposure to lead.
Run your water for 30 to 60 seconds before drinking the water or cooking with it, this flushes the accumulated lead out of the pipes.
Do not use warm tap water for formula, lead leaches out faster in warm water and the water may contain much higher concentrations of lead.
Use filters to filter out lead; the following website discusses different filters and their effectiveness against lead.  http://www.consumerreports.org/cro/water-filters/buying-guide.htm
It is very important that you consider putting some money aside to replace your aging plumbing.  The average lifespan of these pipes generally run from 80 to 100 years before they start to deteriorate.  
If you have any questions concerning lead in your home, or your yard call the East Helena Lead Education and Assistance Program at 457-8583.

(Click this image to see full size)
Now Open!
PureView East Helena Clinic opened on May 20, 2019 and provides East Helena residents easier access to medical, dental and behavioral health services. The Clinic is a partnership between PureView Health Center, Intermountain and East Helena Public Schools and is located on the grounds of Prickley Pear Elementary School at 250 Academic Street.
The PureView Pharmacy will make daily deliveries to the East Helena Clinic, meaning less travel time for you and your family.  
All forms of insurance are accepted and a sliding fee scale is available for those who qualify.
The Clinic is open Monday-Friday,
9:00 AM – 6:00 PM.
For quality, affordable care in East Helena, look no further than the PureView East Helena Clinic.

For appointments: 
Call 406.457.8880 or 406.457.0000.
We look forward to serving you.
You can pick up your medication at the PureView East Helena Clinic or have it delivered to your door.  Delivery service is free within a 20 mile radius of PureView Health Center located at 1930 9th Avenue in Helena.  This service covers the entire city of East Helena!

This is the final image in the series for the photo-essay: 
Prickly Pear Elementary Construction
started on June 1, 2017
This video filmed during the summer of 2018 showcases some of the transformative cleanup measures implemented at the former Asarco smelter in East Helena, Montana.
Established in 2009 as part of the Asarco bankruptcy settlement, the Montana Environmental Trust Group (METG), Trustee of the Montana Environmental Custodial Trust, is responsible for owning, remediating and redeveloping thousands of acres of East Helena land once owned by Asarco. For the last eight years, METG has worked to address contamination in soils, sediments and groundwater left after more than a century of lead smelting. Major components of the cleanup include the construction of a sustainable, 85-acre cap to prevent contact with contaminated soils and reduce the migration of contaminants into groundwater, as well as the removal of select contaminant source areas. The cornerstone of METG's remediation and restoration efforts is the realignment of more than a mile of Prickly Pear Creek, which has already reduced contaminant infiltration into groundwater, created enhanced habitat for fish and wildlife and mitigated flooding for flood-prone areas of East Helena.
In close collaboration with the City of East Helena, EPA and the State of Montana and through several public-private partnerships, METG has been working to redevelop the former Asarco lands. METG supported expansion of American Chemet, a global supplier of metal-based chemicals and the largest employer in East Helena. METG also partnered with the East Helena Public Schools to site and build the Prickly Pear Elementary School. Most recently, METG sold 250 acres of property to a Montana-based company for a mixed-use development. METG is currently working with a regional developer seeking to develop 100 acres of property for a single-family residential development and the East Helena Public Schools for construction of a new high school. Finally, METG is working with a community land trust on implementing a trail system along Prickly Pear Creek.
For more information, photos, and videos, visit the METG website at www.mtenvironmentaltrust.org

METG ~ East Helena
The following photo essay is a record of the two year project to reconstruct the Prickly Pear Creek floodplain to reduce the contact of groundwater with contaminated soil.
METG ~ East Helena
Summer 2016 ~ Work begins
Slide #1
METG ~ East Helena
Summer 2016 ~ Work begins
Slide #2
METG ~ East Helena
Summer 2016 ~ Work begins
Slide #3
METG ~ East Helena
Summer 2016 ~ Work begins
Slide #4
METG ~ East Helena
Summer 2017
Wetlands in reconstructed Prickly Pear Creek floodplain
Slide #5
METG ~ East Helena
Summer 2017
Reconstructed Prickly Pear Creek floodplain
Slide #6
METG ~ East Helena
Summer 2017
Wetlands in reconstructed Prickly Pear Creek floodplain
Slide #7
METG ~ East Helena
Summer 2017
Wetlands in reconstructed Prickly Pear Creek floodplain
Slide #8
METG ~ East Helena
Summer 2017
Slag pile with wetlands on the right
Slide #9
METG ~ East Helena
Summer 2017
Wetlands in reconstructed Prickly Pear Creek floodplain – former Lower Lake area
Slide #10
METG ~ East Helena
Summer 2017
Reconstructed Prickly Pear Creek floodplain – north section
Slide #11
METG ~ East Helena
Summer 2017
Inlet structure for the reconstructed Prickly Pear Creek
Slide #12
METG ~ East Helena
Summer 2017
Reconstructed Prickly Pear Creek floodplain – south section
Slide #13
METG ~ East Helena
Summer 2017
Inlet structure for the reconstructed Prickly Pear Creek
Slide #14
METG ~ East Helena
Summer 2017
Inlet structure for the reconstructed Prickly Pear Creek
Slide #15
METG ~ East Helena
Summer 2017
Berm to bypass channel – allows water to enter the bypass channel in high flow events – protects newly planted vegetation
Slide #16
METG ~ East Helena
Summer 2017
Oxbow bend in the reconstructed Prickly Pear Creek floodplain
Slide #17
METG ~ East Helena
Summer 2017
Reconstructed Prickly Pear Creek floodplain
Slide #18
METG ~ East Helena
Summer 2017
Reconstructed Prickly Pear Creek floodplain – north section, shot from slag pile
Slide #19
METG ~ East Helena
Summer 2017
Reconstructed Prickly Pear Creek floodplain – north section, shot from slag pile
Slide #20
METG ~ East Helena
Summer 2017
Reconstructed Prickly Pear Creek floodplain – north section, shot from slag pile
Slide #21
METG ~ East Helena
Summer 2017
Reconstructed Prickly Pear Creek floodplain – north section, shot from slag pile
Slide #22
METG ~ East Helena
Summer 2017
Reconstructed Prickly Pear Creek floodplain – north section, shot from slag pile
Slide #23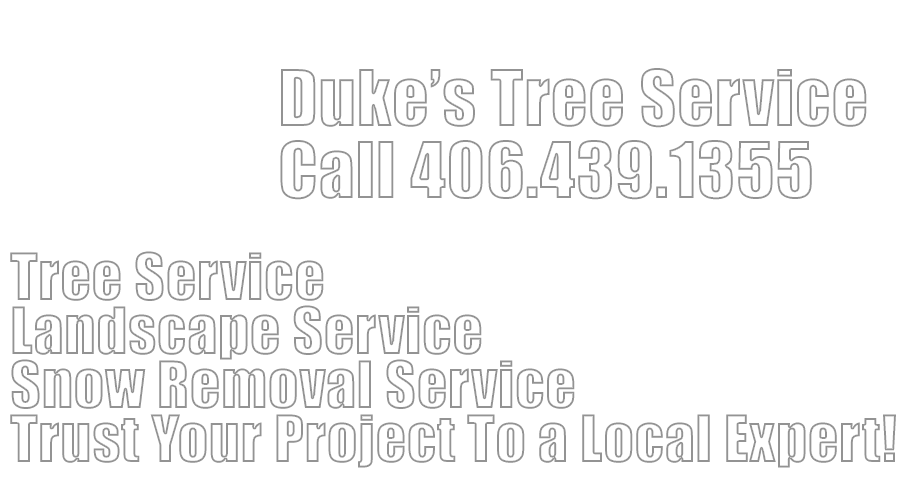 Please remember that vehicles must be parked parallel with the edge of the roadway headed in the direction of traffic.
No angle or straight in parking is permitted without City Council approval and designated angle parking signage. Double parking is not allowed.
Click this link to read related "Method of Parking" City Code.
Please click this link to view the East Helena website "Public Notices" page for upcoming Public Meetings on changes to existing City Code or call City Hall at 227-5321 for more information.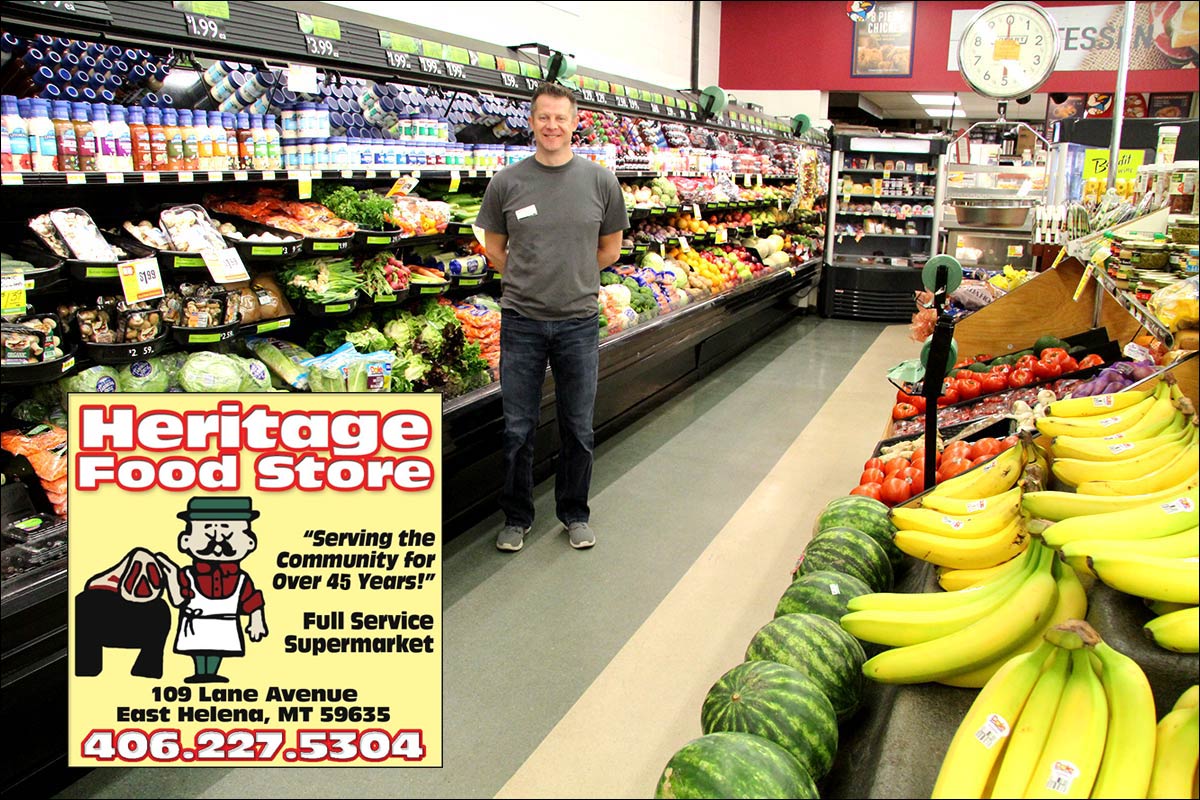 Kit and Vi Johnson started J4 Automotive over 22 years ago in 1994 with an SBA loan, some help from family members and a lot of prayers. Fast forward to today and we find the shop doing close to 1 million dollars in gross sales and still family owned and operated. The second generation of Johnson's are now working in the business, with Kit and Vi's daughter Nikita and her husband Chris carrying on the strong tradition of outstanding automotive repair and service and giving back to our community. The third generation of Johnson's (the grand kids shown sitting with Viola) are growing up in the shop just like their mothers did and will most likely continue the family tradition well into the future.
J4 Automotive's mission statement stresses community service, which they do a lot of. The yellow veterans ribbons, the kids activity tent in the Christmas stroll, sponsor of the spring school clean-up, the Halloween movie in the park and Frite-night are but some of the events Kit and Vi and the J4 Crew organize and participate in. Their experienced staff of seven, including three Master Mechanics, fix all makes and models of vehicles and are the recipient of many awards. The National Technician of the Year, and the Helena Chamber of Commerce Small Business of the Year are just a few examples of their commitment to excellence.
J4 Automotive is a Better Business Bureau A+ rated member, AAA Top Shop and NAPA AutoCare center that enjoys a 5 star Google and Yelp rating. Give them a call next time you need advice or maintenance and repair on your vehicle and use their convenient pick-up service while you work! 227-8622 or make an appointment on line at j4 Automotive.com.
Our helpful service advisors, Chris Pratt and Gena Berry will take care of you and your auto needs!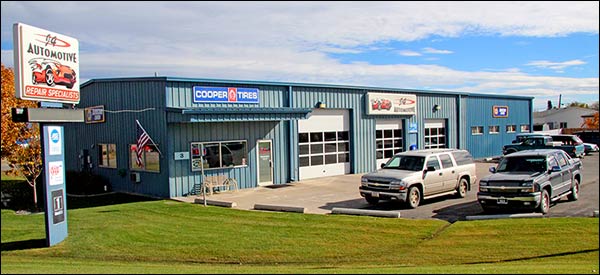 Sales of my artwork and art books on the ETSY Art/Craft website 
help support Prickly Pear Junction "CLOUD".
Click on a book cover to see it on ETSY!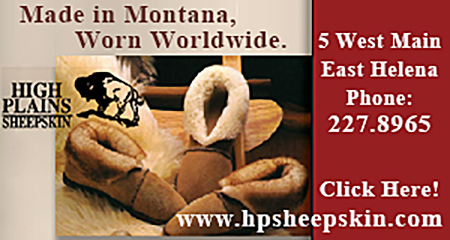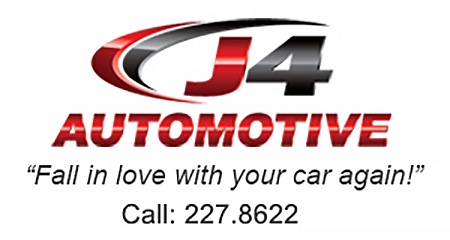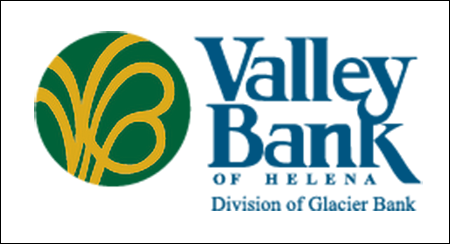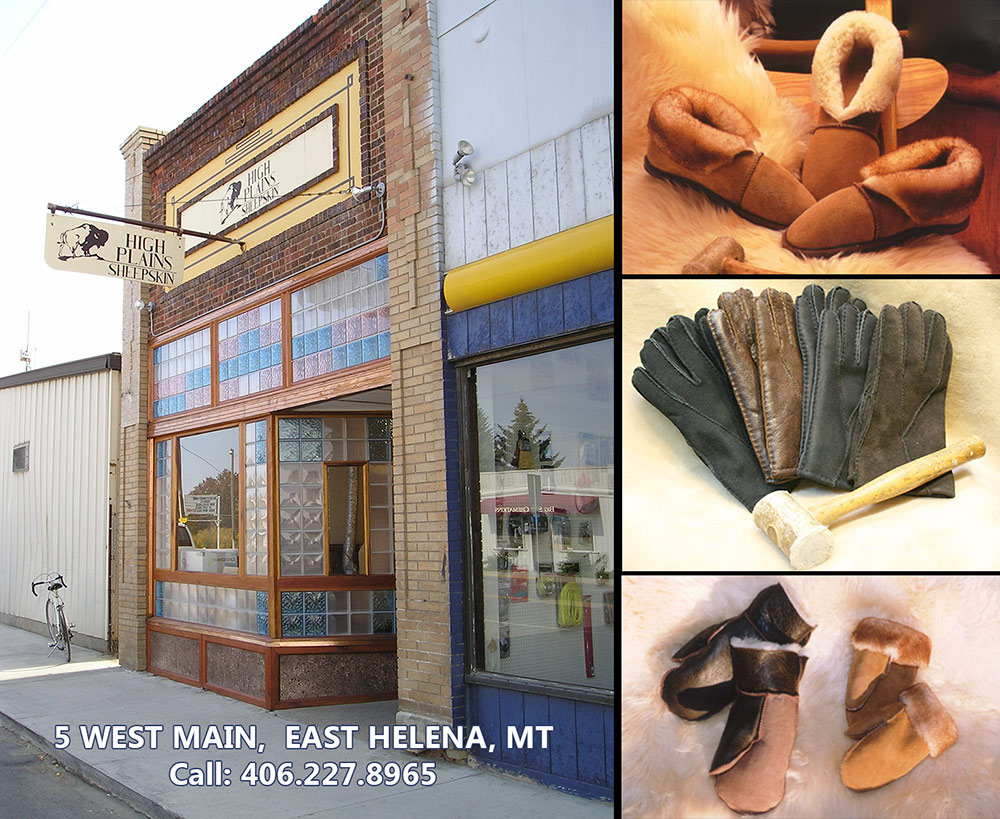 HIGH PLAINS SHEEPSKIN
Twenty three years ago I bought a building on Main Street in downtown East Helena for a practical reason: it was the closest commercial building to my house that I could afford. I had in mind to change the nature of my business from retail to mail-order and do away with most of the products I produced before and concentrate on making sheepskin footwear, slippers to be exact. It turned out to be a great decision because of something that I didn't expect initially. What I didn't know then was that East Helena is a truly great place to have a business.  I sure know it now, and it keeps getting reinforced. Downtown may only be a couple of blocks long but it has filled up with experienced businesses in for the long haul.  Most buildings have been upgraded and there are still a few vacancies offering opportunities for people with the next good idea.  There are several reasons that East Helena works out so well for an independent business. The business space is reasonably priced and still an easy distance from the population of the whole Helena area.
Access to banks, post office, and city services are a few things that are just down the street. The primary element that makes for a good location is intangible but East Helena has it in abundance: great neighbors – both in the business community and residents of the town. I could start listing the great neighbors, but I don't want to play favorites or omit anyone. However I will single out one East Helena institution for special mention. We are a mail-order business and we ship out over two thousand packages a year. The East Helena Post Office is a local partner that we could hardly do without.   Don,  Dorrie, Staci and now Terry really go out of their way to streamline the process and get our goods into the postal stream as effortlessly as possible. I owe those folks a big thank you. HIGH PLAINS SHEEPSKIN was started in the cold, windy basins of southern Wyoming (hence the "HIGH PLAINS") in 1975. My first shop was in Laramie, Wyoming. After 9 years there, we moved to Last Chance Gulch in Helena, Montana. In 1993 we moved a few miles down the road to our current location at 5 West Main in East Helena.  We are across the street from Dave and Annie's Main Street Eats and next door to Stacks Clothing Co. & Antiques. This is our factory, warehouse, shipping center and retail outlet all rolled into one. Prior to starting High Plains, I had several years of experience in the tanning and industrial sheepskin business. In the tannery I worked as a sheepskin finisher and grader. As an apprentice under an old school Czech craftsman, I made sheepskin paint rollers, industrial applicators and saddle pads. This has always been a small business. We work all year to make thousands of slippers, hats and mittens that we ship to all 50 states, Canada and overseas.
Great Northern Carousel Helena, Montana, Photos: David George Hill http://davidhill.tv
Comment, Event or Announcement?
Click here to self-post a Comment, Event or Announcement!
Safely Pay for PPJ "Cloud" Advertising or Gift Us Via PayPal
Use this button to pay for PPJ "Cloud" advertising or to gift us:
Prickly Pear Junction has always been free to our readers. If you read this newspaper and think it is worth supporting, please consider showing your gratitude by gifting us. It is easy and safe via PayPal with these buttons.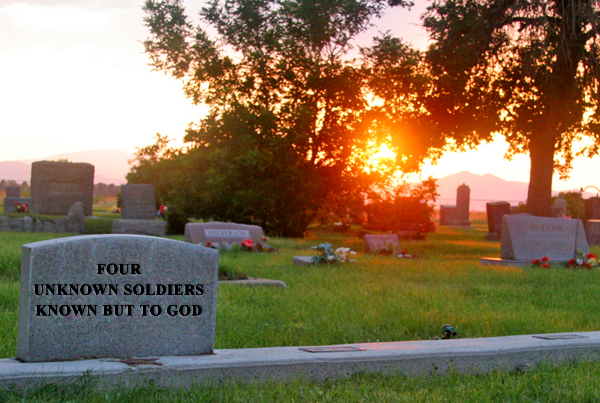 "KNOWN BUT TO GOD" The four graves in the East Helena Cemetery were marked with a brass star and four small plaques identifying those buried there only as "Unknown Soldier." But this is now changed – in part because of misguided acts of some vandals. The East Helena VFW Post had a monument made in their honor which now marks the soldiers' final resting place. The soldiers will no longer be buried in near obscurity, but they will remain a mystery. The star is marked with GAR and they could have fought in the Civil War or in the West's Indian wars. The cemetery's records do not go past beyond the 1920's. So on Veteran's Day, November 11, 1996 a very impressive "Unknown Soldier Dedication" was held to honor these veterans."