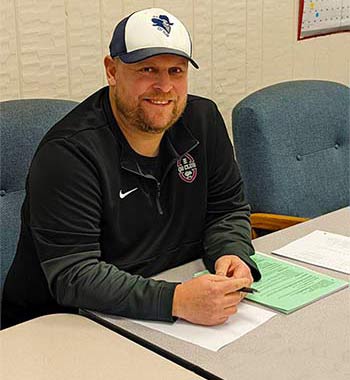 East Helena Mayor
Kelly Harris.
Since taking office on January 4, newly elected Mayor Kelly Harris has been working tirelessly to fix the broken East Helena Police Department.
Thanks to significant help from Sheriff Leo Dutton, Undersheriff Brent Colbert, Patrol Captain Brian Robinson, (Lewis and Clark County Sheriff's Office), Kirk Johnston and Ken Harris, we are well on the way to again having a comprehensive East Helena Police Department!
Lewis and Clark County Sheriff's Department from left to right: Undersheriff Brent Colbert, Patrol Captain Brian Robinson, Sheriff Leo Dutton
An interview with East Helena Mayor Kelly Harris
Prickly Pear Junction invited Kelly to sit down and answer 7 questions about his new position in East Helena. He graciously agreed and met us at Smith's on Sunday, November 7, 2021. Here are the questions we asked and the answers he gave us "in his own words".
1) What do you think is the greatest challenge facing East Helena in the immediate future?
First of all thanks for meeting me here. This is another way to reach people and I appreciate the opportunity. I think the biggest challenge facing east Helena is clearly getting our police force back on the ground. And we have no chief. We are required by Montana law to have a chief and we don't right now, which is a big concern for me. The residents are paying taxes to have a police force.
 2) Montana Ave./Valley Drive is the main roadway through East Helena. Tremendous construction has taken place on Valley Drive with the addition of a new elementary school, a new high school, and at least 350 new homes currently under construction. What plans are in the works to alleviate the terrible traffic and road conditions on Valley Drive?
Well that's a good question David. To be concise the answer is there's a need for a third turning lane to be put in. The current plan is to put that lane in from Plant Road to Lewis Street. So that entire area will be a 3rd lane and that 3rd lane will alleviate much of the traffic from Prickly Pear Elementary and the subdivision and much of the morning and afternoon traffic around the high school. It will also provide a walking path along the West side. Engineers are working on that right now. Is very necessary and the city and county are working on that right now and it looks like the spring of 2023.
 3) Is there any reason specific plans for improvements to Montana Ave./Valley Drive cannot be posted on the city website or elsewhere on the Internet, such as Prickly Pear Junction? Residents are very interested in knowing when and how the road will be improved.
I think the short answer to this question is that there is not a reason. As a Councilman I have no control on saying what goes on the website. I can't speak for the current administration's reason for not putting it on the website. They do have public meetings for providing that information. The short answer is there is no reason not to have that information on the website.
4) What do you think is the main message you presented to the citizens of East Helena that made them vote for you as opposed to your opponents?
It's kind of multifaceted. I think any public service for anybody starts with caring. Anybody running for any office has got to be able to represent the people, why they care and how they care: it starts with caring. That's easy, that's the easy part. Knowing that you have to have some ideas, some thoughts, and some plans. If you select a new mayor it's because some things needed to change. One thing we mentioned earlier is the police. I think that was a big factor. I care about the City of East Helena and I care about the citizens.
5) When do you take office?
So I will be sworn in on the first Tuesday of January, which is January 4th. Until then, I'm still a Councilman.
6) What is the first thing you are going to do when you take over the office as the Mayor of East Helena?
The first thing I'm going to do? You know we have quite a few employees. I don't know all of them but I'm going to establish myself and learn what they do on a day to day basis because I know we have employees that do amazing work and they're great people. I already know a bunch of them and as a mayor one of my big jobs is to assist them in serving the community. They're the front line. They're the people who see everybody every day who come into the office or to pay bills. So I really want to take a deep dive and take some time with them.
7) What is your one big "wish" or "hope" for the City of East Helena moving forward?
From a personal perspective, when I speak about a wish or a hope for East Helena, we have a proud history, and I'm a big fan of that. It's a community unto itself, definitely separate from Helena. When the smelter was running, people knew each other and you had neighbors helping each other, people working together. It was definitely its own unique community. I think in the years after the smelter ceased operation East Helena lost some of its identity, a little bit of that neighborliness. I think we have a big opportunity here, especially with the new high school, to become a community again. East Helena has a pride in its own community. As far as a wish or hope for me, I would like to see us develop the feeling we're all neighbors, we're all in this together, a really pro-East Helena feeling amongst the community.
For the past 6 years we have presented some fairly interesting stories and photo essays here. Many have been pulled from the main pages to make room for new content. We have compiled many of the stories into an Archives page:
• CLICK HERE TO VISIT THE ARCHIVES

Contact Prickly Pear Junction!

10 am to 6 pm Monday – Wednesday
10 am to 5 pm Thursday – Friday
10 am to 1 pm Saturday
Closed Sunday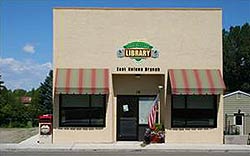 (Click image for more information)
In 2002 I was commissioned to create a virtual tour of Carroll College. Here are two of the panoramas from the resulting tour. All photos and panoramas by david george hill.



From the first quarter's yearbook
2021/2022

One Quarter Down: Year Three at East Helena High School
Article by: Aidan Wosoba – 11th Grade – Productions Editor
         New year, new possibilities, who could ask for any better? 2021-2022 is likely to be another one for the history books, quite literally. If you've missed out on all of the amazing things that have happened so far this year, let's get you filled in, shall we?
           With covid's persistence in our communities, we've adapted and overcame, one of those being our mask mandates. As of this year, masks have been optional for those who wish to continue wearing them, and with the inclusion of more age groups eligible to attain the covid vaccine, the majority of students have moved on from seeing one another behind a mask. Though it fits the vigilante spirit, I for one am glad to not require them in school.
           Along with the mask changes in our school district, the school administration has also come up with a new schedule for us to try with the new year. Now instead of having one or two classes a week, we have four a day, each class period taking an hour and a half. An additional change to our schedule is the introduction of the Vigilante day in which students partake in all seven of their classes in one day plus the Advisory period. The Junior class decided to use the advisory period given to do some activities across the junior class advisories on vigilante day. Students have signed up to go to a variety of classrooms to enjoy some quiet or have some fun with games. We're sure to see a lot of fun things come out from the new schedule.
           It's not unexpected to see a change in our school's faculty, much like the many new faces of the students. When Dan Rispens took on the role of superintendent of the school district, we were in need of a new principal. We were very lucky to have Brian Kessler step up to the plate and I'm sure everyone can agree. Not only that, but we have a total of 11 new teachers and/or faculty this year, and we can't thank them enough for joining us for another exciting year.
           With the introduction of the Junior class came the Varsity leveled competition in our school sports. While Cross Country already has competed in Varsity competitions, our football, volleyball, and soccer teams decided to give it a try. While it was their first time, football sure had a struggle when it came to our games. While it sure is difficult, we hope to see some huge improvements from all of our teams in the coming years so we can show what we've got.
           This year has brought a lot of amazing memories from Homecoming week and all of the festivities to all the home games our students could cheer us on for. We've gotten a lot more academic opportunities too from Helena College and dual enrollment opportunities and more addition of teachers who can teach a wider range of classes for our students to partake in.
           With all the things that have happened so far this year, we can only look forward to what is to come, and give everything our best. Let's see what the future holds for us. Let's Go Vigilantes!
Cross Country
Article by: Irelynd Selby – 11th Grade – Managing Editor
"Even if you aren't the best, it doesn't mean you aren't good. Your best is perfect." Mackenzie Betz is a freshman at EHHS and is the first girl on the Varsity Cross Country team. She is one of the three runners on the team, along with Aidan Wosoba a junior and James Brooks a homeschooled sophomore. Every single one of these runners went the distance and pushed themselves to the breaking point. Aidan Wosoba said, "having good determination and getting yourself to keep going is important because the end is the end." His best time was 21 minutes on the 5K and is definitely going to be competing next year. We can't wait to see their team grow and develop!
Girls Soccer
Article by: Irelynd Selby – 11th Grade – Managing Editor
           The girls team really kicked it off this year when Gloria Darling made the first goal of the season in Frenchtown, their first away game. They had 13 players this year and had a successful season with the new players that had joined. Junior, Katie Edinger #26 plays center defense and loves the team dynamics. It's her first year and Katie shares, "I really like the teamwork of the girls' team and how nice and supportive they are." This year's season started off strong when the girls team tied almost every home game including their homecoming game scoring 1-1. The girls were super excited, dedicated, and hard working this season. They had an awesome season and can't wait to compete next year!
Boys Soccer
Article by: Irelynd Selby – 11th Grade – Managing Editor
           Nothing like starting this year with the first Vigilante boys soccer team in history! Everyone on the team was super excited and worked their hardest in every practice throughout the season. The boys soccer team has 15 players and for most it is their first year playing. They really took their shot when attacking midfielder Connor Brown #16 made the team's first goal in Hamilton ending with a score of 1-4. This is Connor's first year playing soccer with the Vigilantes and is planning on playing again next year. He enjoys the practices and shares the best part is, "knowing you're going to have fun everyday." The boys really had a great season and can't wait to be Varsity next year!


A TOUCH OF LOCAL HISTORY:  Installing telephone poles, East Helena. Date unknown. (courtesy helenahistory.org)
Thursday, November 11, 2021:  at the old East Helena Cemetery, the Daughters of the American Revolution War dedicated a "Never Forget Garden" at the gravesite of four unknown soldiers. The ceremony ties into the centennial of the tomb of unknown soldiers in Arlington National Cemetery in Virginia.
Veronica Bovee-Anderson, who serves as the regent for the Oro Fino chapter, says, "This is a way to say we appreciate that we know the sacrifice that they made. They made the greatest sacrifice, but we as a nation, we as a community, as an individual can honor their memory."
Contact Prickly Pear Junction
Call David Hill: 406.431.6026
(No content you enter here will be posted publicly nor will it be shared with anyone.)

Contact Prickly Pear Junction!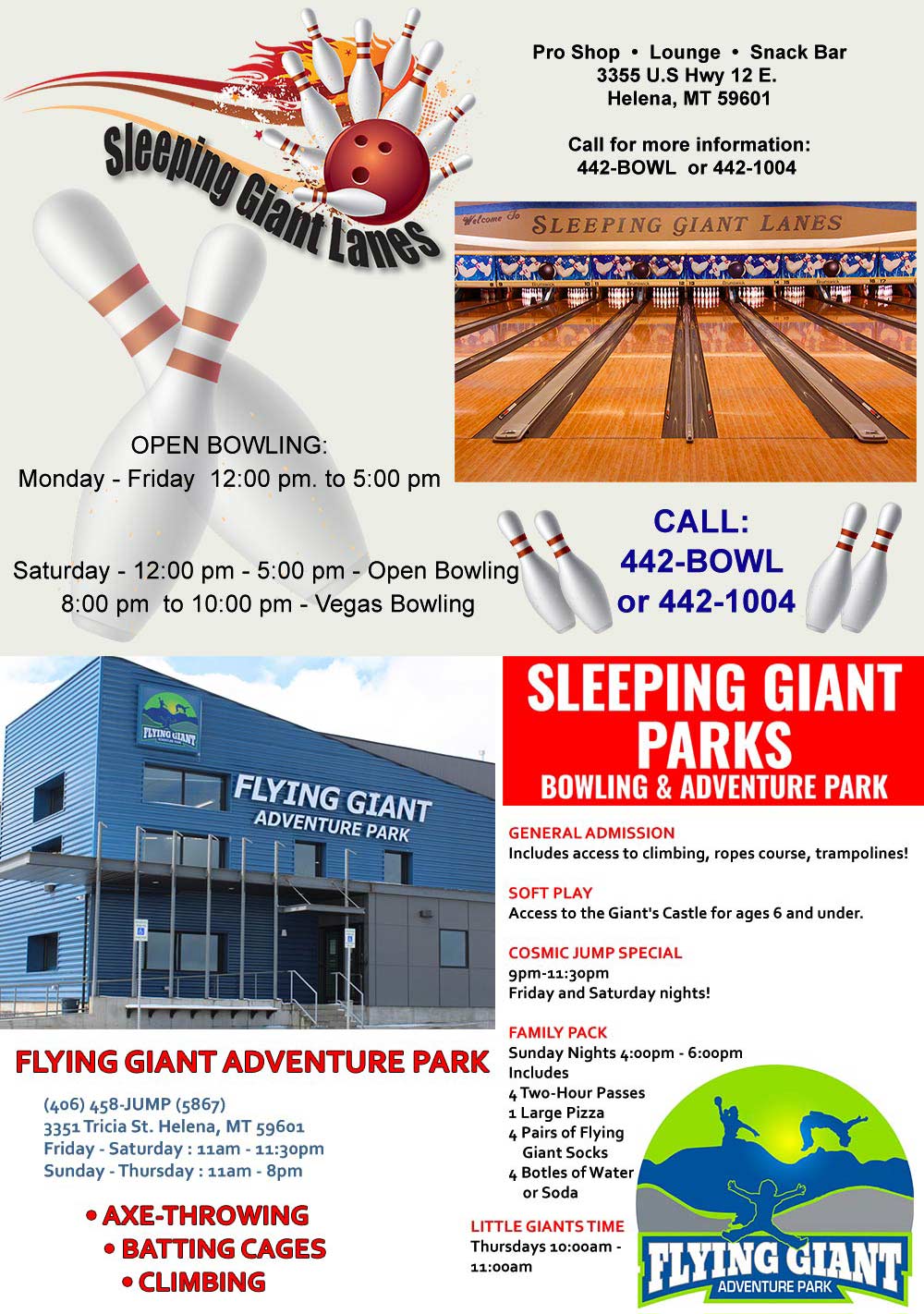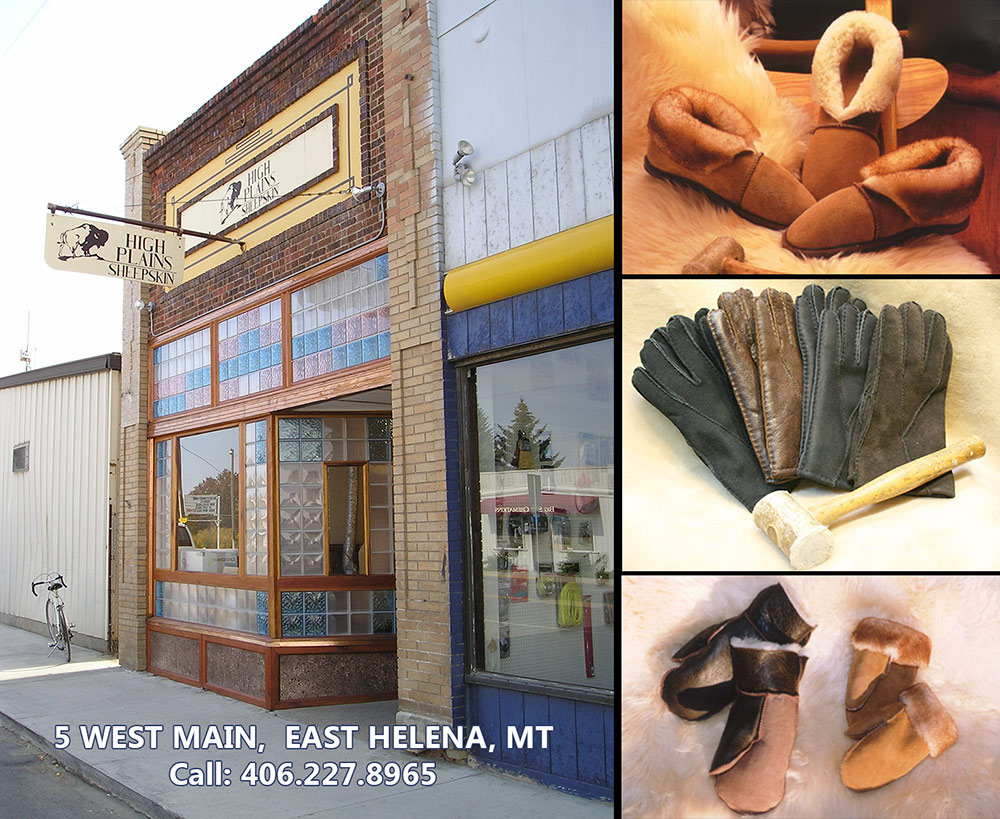 HIGH PLAINS SHEEPSKIN 2020
         In 1993, Gary Thomas bought a building on Main Street in downtown East Helena, Montana for a practical reason: it was the closest commercial space to his house that he could afford. His plan was to change the nature of his business from retail to mail-order and do away with most of his products to concentrate on making sheepskin slippers. It turned out to be a great decision because of something he didn't initially expect – East Helena is a truly great place to run and operate a business. It's a small town that should brag about itself more often than it does. Downtown may only be a couple of blocks long, but it has filled up with incredible business owners who are all in it for the long haul. It's a quiet place in good country.
            There are several reasons for why East Helena works out so well for an independent business. The commercial real estate is reasonably priced yet still easily accessible to the nearby population of the Helena area. Bank access, postal service and City Hall are a few things that are just down the street. The primary element that makes East Helena such a great location is its abundance of amazing neighbors – both in the business community and residents of the town. One of those neighbors that we would like to single out is our incredible local Post Office. We are a mail-order business, and we ship out over 2,000 packages each year. The East Helena Post Office is a local partner that we could hardly do without. Everyone on staff really goes out of their way to streamline the process and get our goods into the postal stream as effortlessly as possible. We owe those folks a tremendous amount of gratitude.
Our Founding
         High Plains Sheepskin was started in the cold and windy basins of southern Wyoming (hence the name "High Plains") in 1975. Gary's first shop was in Laramie, WY. After nine years, he moved to Last Chance Gulch in Helena, MT. Then, in 1993, Gary moved one final time to our current location at 5 West Main Street (formally known as Prickly Pear Junction) in East Helena, MT. We are right across the street from Dave and Annie's restaurant, Main Street Easts (best breakfast around!), and next door to Stacks Clothing CO. & Antiques. This is our factory, warehouse, shipping center and retail outlet all rolled into one.
         Prior to starting High Plains, Gary had several years of experience in the tanning and industrial sheepskin industry. In the tannery, he worked as a sheepskin finisher and grader. As an apprentice under an old school Czech craftsman, Gary made sheepskin paint rollers, industrial applicators, and saddle pads. His passion for doing what he loved led him to work for himself, building High Plains Sheepskin from the ground up. Gary employed many ambition and talented people throughout the years who helped him build and sell his slippers, mittens, and hats. Spencer Haire was his final trusted employee and worked alongside him until Gary made his last pair of slippers. Gary Thomas tragically passed away in August of 2019 leaving Spencer and his wife Casey Sasek to purchase High Plains and continue providing his beloved sheepskin slippers to tens of thousands of customers around the country. They make a good team. Spencer manages the shop and makes all of the products while Casey's background in banking allows her to handle the books and marketing. In 2020, they welcomed their first son, Jackson, to the wonderful world of sheepskin slippers.
         The new management of High Plains has also hired their first employee, Trevor Held, who is an East Helena native and part of the first graduating class of East Helena High School. Go Vigilantes!
         High Plains Sheepskin has always been a small business. We work all year to make thousands of slippers, mittens, and other products that we then ship to all 50 states, Canada and overseas. We enjoy what we do and love being a part of East Helena's small but growing community. 

(Click this image to see full size)
Now Open!
PureView East Helena Clinic opened on May 20, 2019 and provides East Helena residents easier access to medical, dental and behavioral health services. The Clinic is a partnership between PureView Health Center, Intermountain and East Helena Public Schools and is located on the grounds of Prickley Pear Elementary School at 250 Academic Street.
The PureView Pharmacy will make daily deliveries to the East Helena Clinic, meaning less travel time for you and your family.  
All forms of insurance are accepted and a sliding fee scale is available for those who qualify.
The Clinic is open Monday-Friday,
9:00 AM – 6:00 PM.
For quality, affordable care in East Helena, look no further than the PureView East Helena Clinic.

For appointments: 
Call 406.457.8880 or 406.457.0000.
We look forward to serving you.
You can pick up your medication at the PureView East Helena Clinic or have it delivered to your door.  Delivery service is free within a 20 mile radius of PureView Health Center located at 1930 9th Avenue in Helena.  This service covers the entire city of East Helena!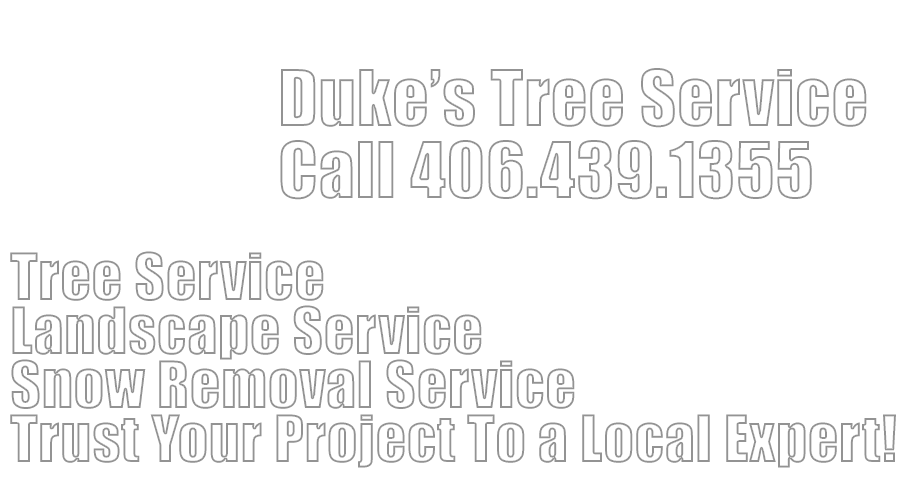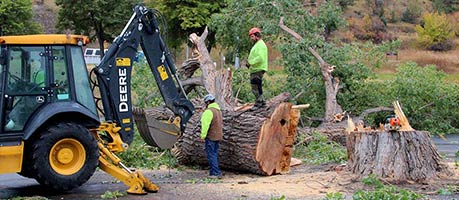 CLICK HERE to see Duke's crew in action!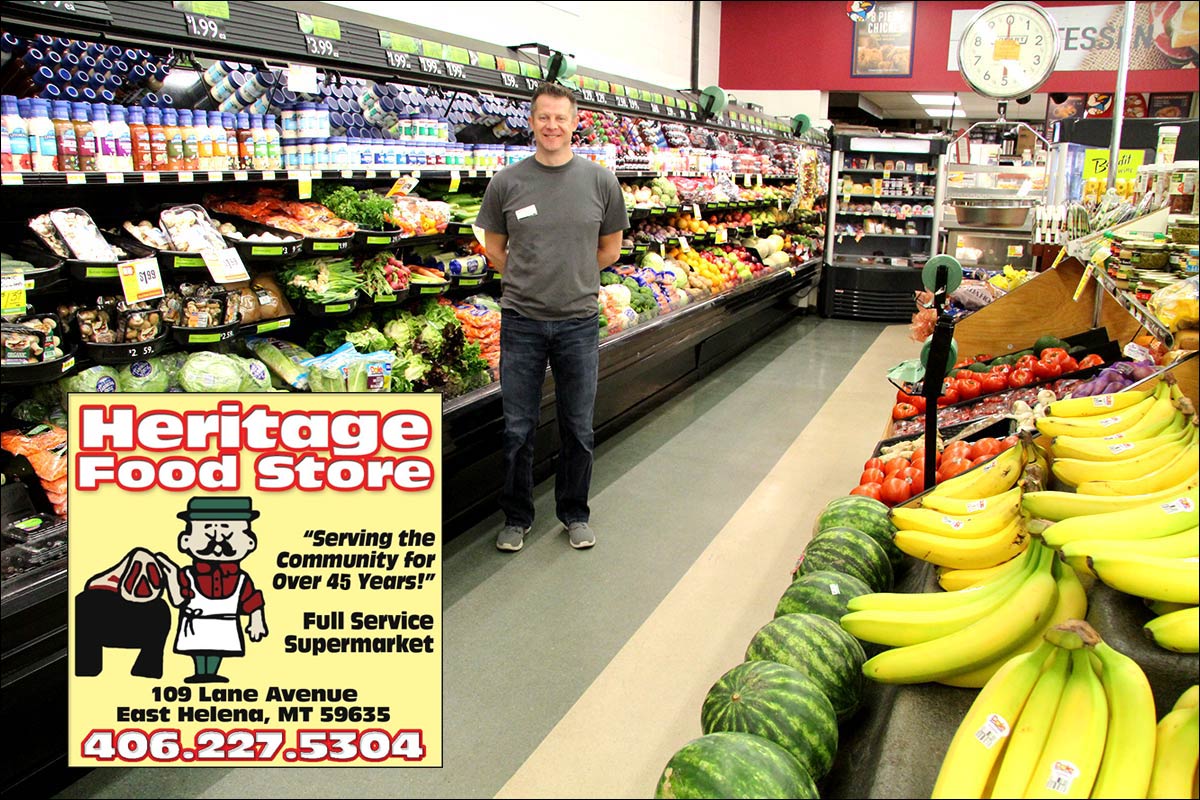 Kit and Vi Johnson started J4 Automotive over 22 years ago in 1994 with an SBA loan, some help from family members and a lot of prayers. Fast forward to today and we find the shop doing close to 1 million dollars in gross sales and still family owned and operated. The second generation of Johnson's are now working in the business, with Kit and Vi's daughter Nikita and her husband Chris carrying on the strong tradition of outstanding automotive repair and service and giving back to our community. The third generation of Johnson's (the grand kids shown sitting with Viola) are growing up in the shop just like their mothers did and will most likely continue the family tradition well into the future.
J4 Automotive's mission statement stresses community service, which they do a lot of. The yellow veterans ribbons, the kids activity tent in the Christmas stroll, sponsor of the spring school clean-up, the Halloween movie in the park and Frite-night are but some of the events Kit and Vi and the J4 Crew organize and participate in. Their experienced staff of seven, including three Master Mechanics, fix all makes and models of vehicles and are the recipient of many awards. The National Technician of the Year, and the Helena Chamber of Commerce Small Business of the Year are just a few examples of their commitment to excellence.
J4 Automotive is a Better Business Bureau A+ rated member, AAA Top Shop and NAPA AutoCare center that enjoys a 5 star Google and Yelp rating. Give them a call next time you need advice or maintenance and repair on your vehicle and use their convenient pick-up service while you work! 227-8622 or make an appointment on line at j4 Automotive.com.
Our helpful service advisors, Kit Johnson, Chris Pratt and Ryan Pellerini will take care of you and your auto needs!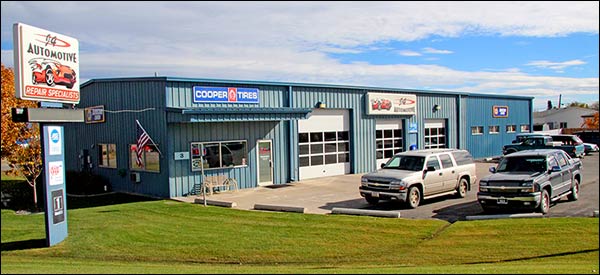 Contact Prickly Pear Junction!