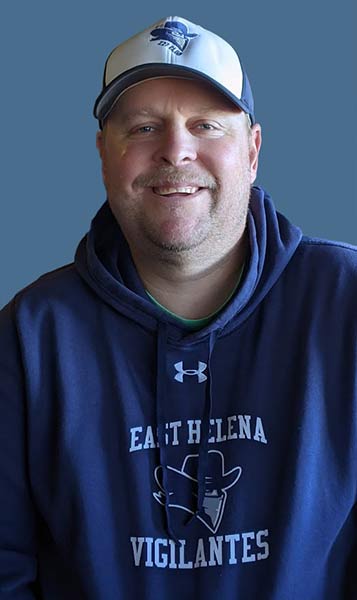 Interview with Kelly Harris, Mayor of East Helena.
17 January, 2023 
PPJ asked:
Okay, my first question is the same question I asked you in our first interview a year ago: What do you think is the biggest challenge for the city of East Helena in the immediate future? 
Mayor Kelly Harris:
First of all David, it's good to see you again after a year. Feels like it was yesterday. It's been a fast year. You know East Helena is actually experiencing an incredible amount of growth and with growth comes all kinds of things: more people, more need for infrastructure and we're just navigating our way through that growth right now and trying to find a way where we can both facilitate growth in a way that allows things to grow and succeed. But at the same time not put a big strain on our current residents. That's kind of the biggest pressure we're facing right now and it's an ongoing and evolutionary thing. 
It happens every day and as you know we have two developments going on right now by the high school. Those are actually in the process. We're also looking at several other possible developments: the moving of the rodeo grounds and possible habitat for humanity over there by the old ASARCO site as well as the what we call the east fields, having a huge development being looked at, which is over a section of land that's over 783 acres. So development of that would more than double the size of this town. When you look at those kinds of things you have to look at the infrastructure required to support them. 
The facilitating of the money for the roads, the water rights, there's just a lot of moving parts in growth. And East Helena is growing. As you know Montana is a popular place to be right now.
And East Helena is a popular place in Montana. So As we grow we have to be aware that we take care of our current residents and try not to put the burden on them too much and still be to grow and be successful. . 
And there's the Oakland Group that has Highland Meadows, a subdivision between the two schools, which is 340 homes. That construction is ongoing right now. There are others down the road further we are looking at. And when any of these developments happen, there's more traffic problems concerning ingress and egress, which is done by the DOT. 
Valley Drive/Montana Avenue will be updated at some point: the current plan is that the engineering is just about at 70 percent right now. We are working in conjunction with the county. The county is going to do Valley Drive north of Plant Road and we will complete from Plant Road to the cemetery (Lewis Street). Our portion also adds a third, turn lane into both schools. Right now we are going through a funding process and seeking some grants and funding for the roads.   
PPJ asked:
O.K. so, in general, what is your take on how your first year as mayor has gone? I mean, are you happy with the way things are going? 
Mayor Kelly Harris:
So, that's a big question. And yes, it's kind of broad-based but I got into this because I love East Helena. So let me start there: I have a deep-seated affection for the city of East Helena and its people that has only grown in my time in office. It has not decreased. 
You know, we get exposure to different things, some day-to-day things, like today we're dealing with some potholes. So today it's a pothole thing and you know, some days you come to work here and you get surprised by things like a broken sewer pipe or something like that. We have to deal with day to day things, and sometimes those things can feel like you're not getting ahead. But when I look back over the past year I think we have made great progress. I've gotten to know the few individuals that are employed here in the city and my respect for them as individuals and workers has steadily grown. They are Amazing servants to your community. And I suggest that anybody who's a resident of this town should come and get to know them. Whether it be your public workers, or your garbage man, or your police officer, or our city clerks that work in the office. These people really are what make the city spin and we are blessed to have them working here. We have great people. 
PPJ: thanks, I think that should be enough for one day! You've been great.
Mayor Kelly Harris:
Yeah, it's always good to talk with you!
Interview with Michael Sanders, Police Chief of East Helena.
17 January, 2023

PPJ started the conversation with a question:
You've been East Helena's Police Chief for a year now: How do you think it's going for you and the city of East Helena?
 Police Chief Michael Sanders answered:
Well my first three priorities when I started last year was rebuilding the trust and confidence with the citizens of East Helena and with law enforcement in the area.  And then number two was to professionalize the East Helena police department by getting the officers certified and trained in various skills needed to perform their duties at high levels. And then create an environment where officers want to come to work, have fun, and want to stay their whole careers. That I think is one of the issues that law enforcement faces and East Helena has definitely faced this routinely and consistently over the years where Officers would come in, work for a year or two, get trained, and then go somewhere else. 
Also, I just wanted to create an environment where citizens feel comfortable coming to the police department to file a report or just say "hi". I think in all three of these areas we've made significant advancements. I get out and talk to the community business owners quite a bit. They seem very positive and receptive to what's going on here. I also get out and talk to the citizens here in East Helena. Probably not as often as I would like to, but I know the officers get out and talk to the folks as well. And we are receiving a lot of positive feedback. 
Definitely from where we started last January to where we are in January 2023 things are very positive. The officers are very happy with how things are going here. They all plan on staying: a lot of them have mentioned that they're planning on spending their whole careers here. 
This department undoubtedly is going to grow tremendously over the next five to ten years. So there will be a lot of room for advancement and growth within This department is a great opportunity for the officers who started last year and got in on the ground level. 
So, as I tell them, they're the voice and face of the department and the future of the department, so treat it as such and take ownership of what you do and how you view the department going forward. I involve them in a lot of areas such as what uniforms do they want, the new rebuilding and rebranding, etc. We have new patches and now we're getting a new vehicle that's going to have all new emblems and other content on the side. Again, we want to just rebuild and rebrand the police department from what it has been in the past and move forward and grow from that point to become a bigger and better part of the community.
What I've seen and heard from the citizens of East Helena is very positive and the police department is highly supported. People really appreciate their own police department and want it to be the best, most professional department it can possibly be.  The big message is I don't want people to have that view of "us against the police". I want citizens in the community of East Helena to look at the police department in a positive way and know that we're all part of this community. We all have the same goals. We all have the same dreams. We want to make it a better, safer place to live and work and raise families. I think if we all move forward with that belief and work as a team we can get there.
PPJ ended the meeting with: 
I appreciate your time very much and good luck in the coming year. Our little town is growing rapidly and it's good to see you here. Thank you.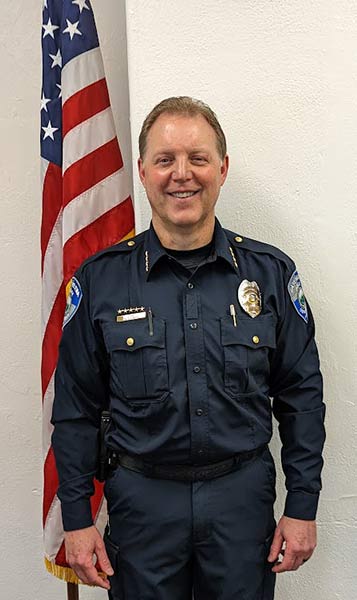 Police Chief Michael Sanders